Adelaide Fringe 2020
Adelaide's biggest four weeks of the year return February 2020 and this is when you can get to see Passing Out in full operation with cafe posters and leaflets.
Passing Out Distribution Co have been exclusively entrusted to
distribute the Fringe poster, Fringe Guide and running eposter monitors promoting shows in the Rundle Mall Fringe box office.
For the past fourteen festivals we have assisted clients from around Australia and from all over the world with their street marketing needs and regularly supply support services of a wider nature.
Why choose us?
Passing Out secures prime, front-of-shop positions in the retail outlets and hospitality venues surrounding the performance spaces to ensure your cafe posters and leaflets receive the greatest visibility and the longest possible run.
While others are placing their posters only a few days before your performance begins, our posters have been up for weeks prior and they stay there until your performance sells out or closes.
How do we exclusively secure the premier sites?
To meet the huge demand of our regular and new Fringe clients, we have developed relationships with outlets that enter into the spirit of the event and will take posters where they wouldn't normally.
Poster Map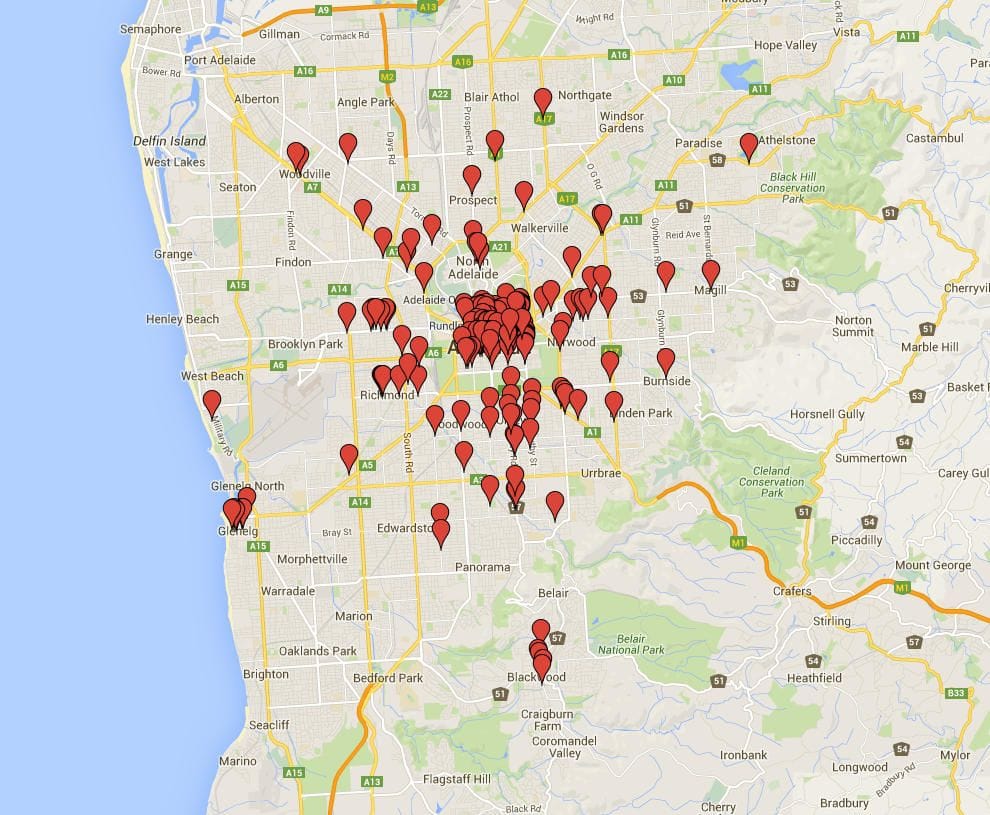 There is more to Fringe than comedy
We have a specialised campaign designed for Family and Children programs. The promoting of these shows requires a different approach to marketing. We have fine tuned this over the last ten years and treat these shows totally differently to say a comedy act.
As you would expect, prime display real estate is incredibly valuable and in short supply so to ensure your poster and leaflets are seen - and so is your performance - book your space NOW!
Deadlines
The best job we can do for you to achieve the maximum possible exposure for your show is if your posters are to us by the 10th January 2020
The deadline for material to be delivered to Passing Out Distribution is by 25th January 2020
Jobs after that date are subject to what availability we have if your show opens in the first fortnight. We normally have space for Shows opening later in the Fringe.
Printing
Dont know where to go to get your leaflets and cafe posters printed?
If you have print-ready artwork or even need just a few details changed (venue/ dates etc) we can help.
Fast turn-around times and value for money. Short print runs are a specialty.
Printing Prices
Click here for a quick quote
Publicity
You are set, your show is booked, you have your leaflets and your posters and you're ready for us to deliver and display ... so, now, do you need some assistance in telling the world about your event or performance?
We deal with Adelaide's finest publicists on a week by week basis and are more than happy to direct you to the best possible people to assist you.
Please contact us for more information.
"All Adelaide Fringe photographs courtesy Adelaide Fringe."