Distribution of Cafe Posters
Passing Out specialises in high traffic focussed placements.
This mean we have extensive coverage of the Adelaide CBD, inner suburbs, all cafe precincts, shopping strips & centres, all campuses of the Universities and TAFE's, libraries and music outlets.
Exclusivity guarantees longevity!
Strategic, prime-placement, exclusive sites and longevity of poster campaigns makes Passing Out your most cost-effective choice.
Our cafe posters achieve a minimum four-week run, not three days.
Passing Out only places posters where we have exclusive rights. This means we dont need to keep replacing posters removed by other companies, therefore, you need less.
Our focus is totally front-of-shop, mainly windows. We poster 300 exclusive sites regularly.
Short-term bookings are subject to availability.
Hanging Poster Prisms
Initially introduced to guarantee poster life during the Adelaide Fringe, an alternative is the Prism. Hanging from the ceiling, it holds one A2 poster (portrait style) per panel or two A3 (landscape style) posters per panel
Our posters stay up for the journey and we target the right location.
What we won't do!
We will not do street postering. Why? Because the Adelaide City Council is out on a daily basis removing them. Do you really want to waste your money?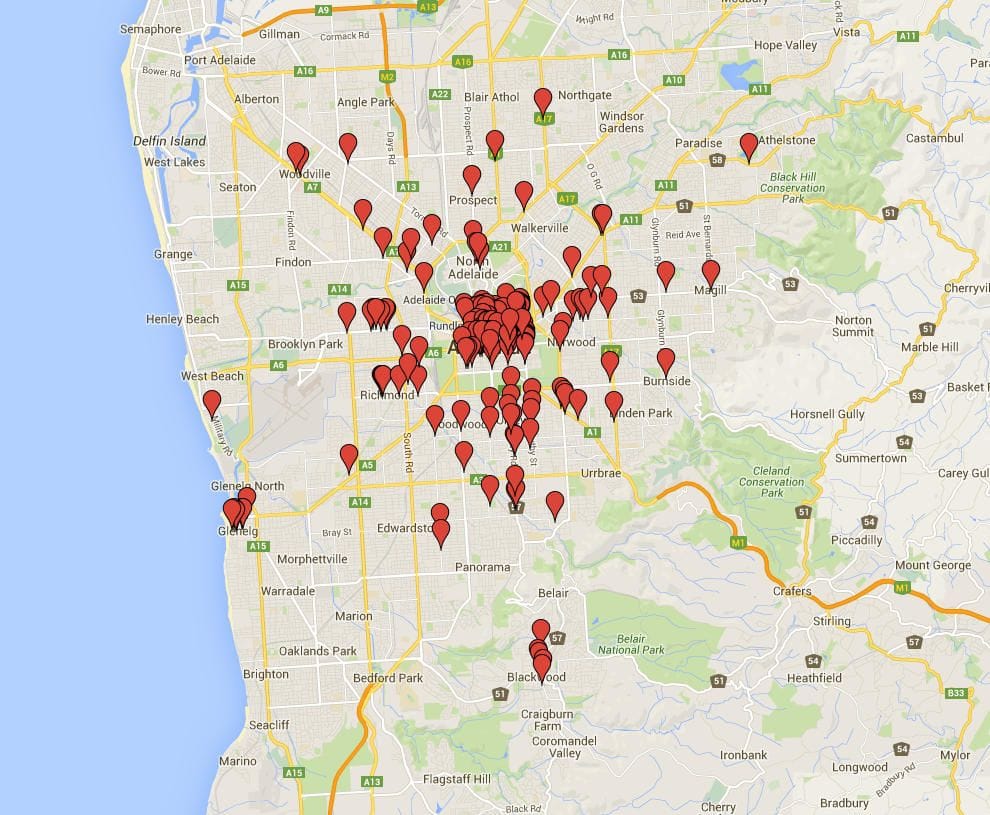 For Poster Printing *Click Here*
For Distribution Pricing and Booking *Click Here*
To view the Passing Out Poster Coverage March 2018 *Click Here*